Nusrat Jahan is returning to work in October. She will be seen in the role of 'Raka' in director Sudeshna Roy and Abhijit Guha's upcoming film 'Joy Kali Kolkatatewali'. The first-day shooting will be in Rajarhat.

Sudeshna told Anandabazar Patrika Online, there was a dilemma as to whether Nusrat would be able to work now without her son or how physically fit she would be. But I was surprised to see face to face. In just one month, she is almost as quiet as before!
She further claims that just like Dashbhuja, Nusrat is taking care of her job and family at the same time.
There are more surprises surrounding her new film. Soham Chakraborty will be seen opposite Nusrat. Soham-Nusrat had earlier shared the screen in Ravi Kinagi's 'Jamai 420', but they are probably pairing up for the first time in Sudeshna-Abhijit's film. They also have similarities in the arena of politics.
The list of Nusrat's pictures says that she has been consciously doing other genres of pictures since 2016. The list includes pictures like 'Criscross', 'Asura', 'SOS Kolkata', 'Dictionary'.
Sudeshna claims that Raka is not a so-called girl. Here Nusrat is the representative of this generation. She stays alone. Earns by teaching dance. The protagonist of the film shows Soham in the right direction. For this, she will have to face many problems.
Nusrat will take part in the action? The director said the actress will not remain silent even if she does not take direct action. If necessary, she would protect herself.
What will Amanda look like in SOS Kolkata? Modern but not fierce, claims Sudeshna. She can be seen in skirt-spaghetti or kurta-trousers. Nusrat will have light outfits throughout the film. So that at the same time Raka looks soft but beautiful.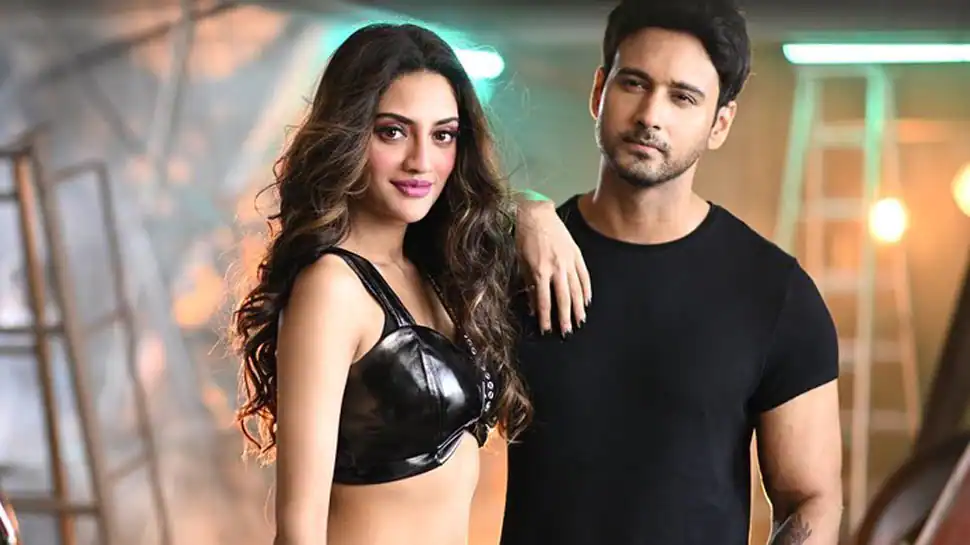 Also in the picture are Kanchan Mallick, Sushmita Chatterjee, Somraj Maiti, Anirban Chakraborty, Sudip Mukherjee, Priyanka Rati Pal, Sumit Samaddar, Buddhadev Bhattacharya and screenwriter Padmanabha Dasgupta. Padmanabha also wrote the screenplay for the film.
Savvy is in charge of the songs. Arko Mukherjee sang a song. People can also hear the voices of Aakriti Kakkar, Arman Malik, Nikita Gandhi, Naksh Ali. 'Joy Kali Kolkattewali' is likely to be released next year.