The flood situation in the country is deteriorating as the water level of all the rivers is increasing at an unusual rate. Dhallywood superstar Shakib Khan, Bappi Chowdhury, and other artists have decided to help the flood affected people. This time Ananta Jalil, another popular hero of Dhakai cinema has declared to extend his help to the flood victims.

In a video message last Saturday (June 18th), he announced that he would help the people in the flood-hit areas of the country.
He said, "Due to the severity of the floods in Sylhet, this time I have decided to sacrifice only one or two cows instead of sacrificing 10-12 cows. I will stand by the flood victims with that money. Not only the Qurbani money but also the money of my business and the movie (Day: The Day) that releasing soon, money will come from it - I will help the flood victims of Sylhet with everything I have, InshaAllah."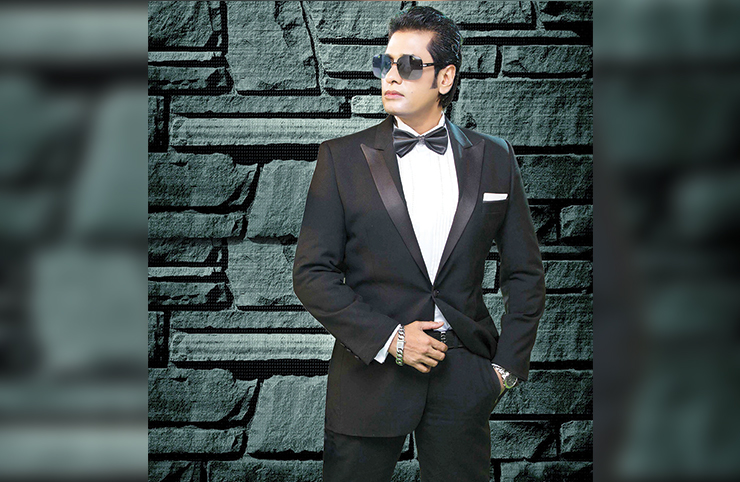 He added: "I help people whenever disaster strikes. Those of us who have money, none of us can take money to the grave. What we earn we have to spend on people's work, we have to stand by people's side. Because you-I will not be on earth one day. If we can spend money for the welfare of the people without suffering ourselves, then Allah will accept this gift from us. After death, we will have nothing left but the prayers of the people. Stand by the people as much as you can. Even if everyone does a little bit, it will help them a lot."
It is to be mentioned that 'Din: The Day' starring Ananta Jalil is going to be released on the coming Eid-ul-Azha. The film is a joint production of Bangladesh and Iran. In it, his wife Borsha has acted opposite Ananta Jalil as usual.